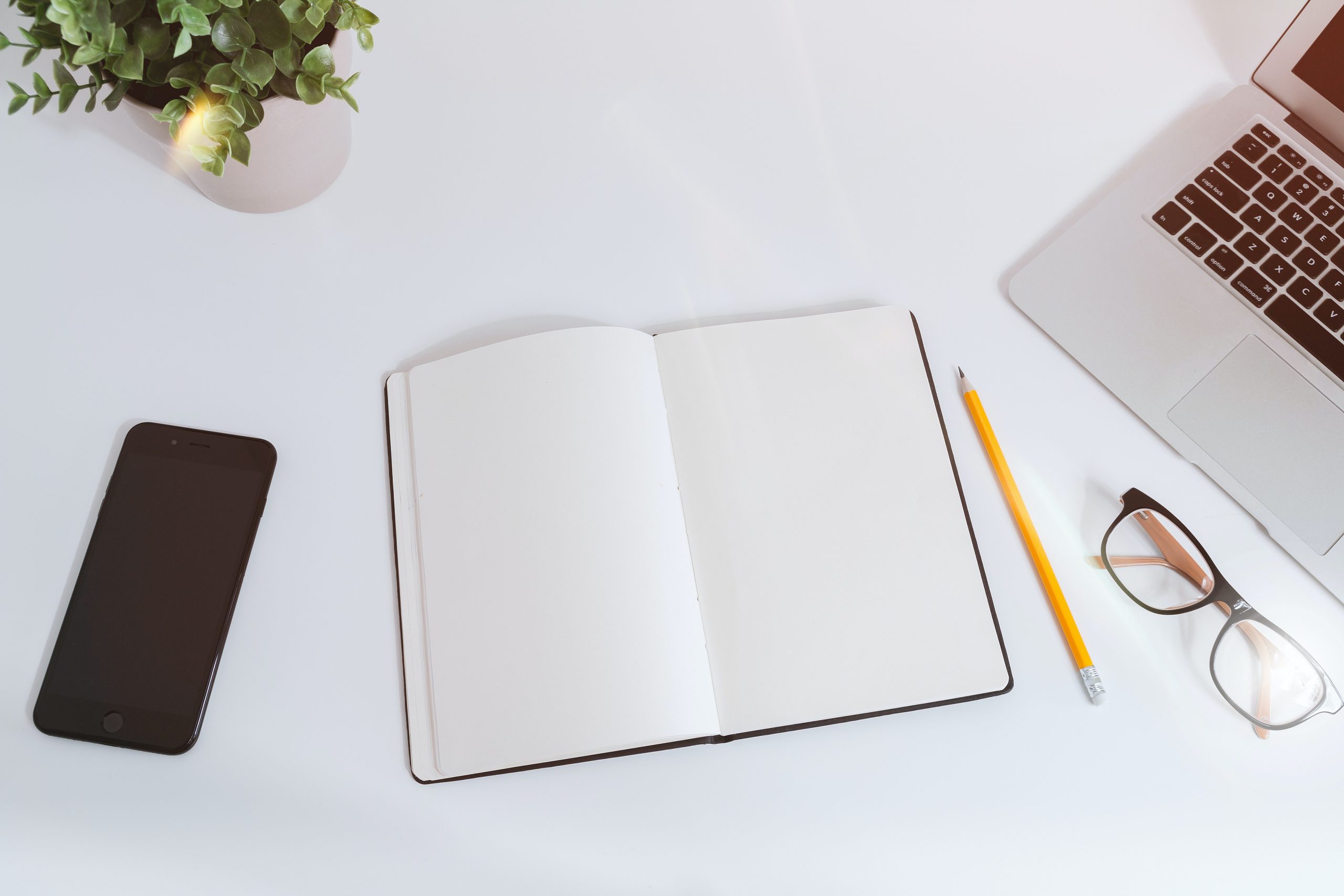 Memories
Singing before a group has always made me nervous. As a teenager I agreed to sing a duet with a friend of mine for our church. We sang together in private many times and sounded pretty good, so we went for it.
When I get too nervous, I laugh; but this fact seemed unimportant at the time. After adequate practice, we felt comfortable with our musical selection and sound. Except in one place where a few notes gave her trouble. She stressed to me, "You will have to sing louder here to cover any mistakes I might make ."
I was unusually nervous that night, but my friend was terrified. She wasn't sure she could go through with it. "Everything will go just fine," I said. "You will be glad afterwards."
When we started our song, I could hear a nervous wobble in her voice and see her sheet music jerking. I could feel my upper lip quivering and feel the laughter welling up inside me. When I heard my voice trembling, I imagined how strange we must have sounded and struggled for control. I needed to laugh. It was painful not laughing. I prayed and promised God I would do anything if He helped me not to laugh.
To my horror I found I could only laugh. With my head bowed and my hands covering my mouth, I shook from silent giggles.
Margaret continued singing in her beautiful alto voice the rest of the song, including the problem spots. Afterwards the church members told us we sounded great. They love you at church, and figured the music had moved me to tears. My dear, sweet friend with her lovely alto voice, retired from her brief singing career forever.
Thankfully, she was a good sport about the experience and forgave me.
My Charleston Trip with JoAnn
I've always wanted to see Charleston, South Carolina, and got that chance with a friend I will call JoAnn.
I arrived at her apartment at 10:00 a.m., as scheduled, but we didn't leave until after eleven. We loaded her car, a nice one, with dual heat and a.c.controls, easily adjustable seats and more. She brought everything imaginable.
"If you need it, I have it," she said. "Need a wrist brace? One for the knee? A back or neck brace? We're covered," and she tossed them in the backseat within easy reach. Hmmm.
Both of us had just bought an IPhone 3 (the second to last model at the time) and went to the Apple Store for lessons on how to use them. We were prepared and equipped. We also had my friend Helen's GPS. (Take note).
JoAnn loves McDonald's tea and has built-in radar for finding the golden arches. Behind tall trees. Beyond steel buildings and left of giant billboards. She could spot them anywhere. We pulled over to most of them. Got the tea –and snack food –and headed out to the nearest bathroom.
We had overnight reservations through a club she belonged to that swapped out overnight lodging with other members of the same travel club.
The club had members in many cities and states throughout the country. The accommodations were part of our "adventure." Staying with hosts we had never met, in unknown surroundings.
Each club member had to meet certain criteria, be approved and pay a membership fee. It was a highly respectable club and very cost effective, only $15 a night per couple (or in our case) $15 for two. JoAnn had hosted travelers from the club herself.
After a lengthy ride and getting lost several times (we didn't use the GPS) we finally reached our Charleston destination late that night.
We were lucky on this one! It was a gorgeous home with a gentle and friendly couple meeting us at the door. JoAnn and I had separate bedrooms with a connecting bath. Better than any hotel we could have gotten! The next morning the lady of the house fixed us a home cooked Charleston breakfast. A first class sausage, grits and cheese casserole with fruit and muffins.
They gave us tips on what to see and how to get there (that was a big help!). They let us stay an extra night without a reservation!
I loved Charleston! I knew I would. The weather in late March was perfect. Not hot at all. We walked and walked and walked and prayed for a bus to come by. It seemed like forever. JoAnn brought a umbrella styled baby stroller which was great! It held our purses, purchases and jackets etc.
She wanted to ride in those carts that were pulled by young guys on bicycles. We flagged one down, emptied the stroller, folded it up, then squeezed in. Riding over ancient, cobbled streets in a cart with bicycle wheels jarred every bone in the body, but it was part of the adventure.
He let us out near a restaurant we wanted to try. After opening the stroller, we put our stuff in it and went inside for lunch. A young, cute 'smart aleck' waiter asked, "Would you ladies like a high chair for your purses?" Surprised, we looked down at the stroller and laughed. We passed on the high chairs.
My trip to Savannah
JoAnn and I had a wonderful trip to Charleston. We were finally using the GPS and pushed the "home" button to head back to our houses. However, we discovered after driving more than an hour, that we were nearing Savannah (the opposite direction from our destination). Helen's GPS that I borrowed had been set to somewhere in Florida where she had visited recently. If she had changed it back to her actual home, we would have been well on the way to ours … Oops!
It was late in the evening, on a weekday, when we arrived in Savannah. JoAnn called from a list on the travel club website to arrange lodging for us. We were lucky since it was short notice and we would arrive after midnight. JoAnn wanted to take the ghost tour at one of the cemeteries first.
Sometime, much later, we were challenged to find the place where we would sleep. It felt spooky after leaving the tour and the night was pitch black. It was an out-of-the-way address in an unknown area. No traffic lights, or lit up service stations along the way. Everybody was asleep. Finally, we came upon an extra, extra-long driveway surrounded by creepy shadows and a swamp! OMG!
At the end of the driveway, we saw dimly lit, on a hill, a house straight from the movie "Psycho."A curious, rather stooped man (at least in the dark) helped us with our luggage and led us into the different looking house. Hmmm. What would this adventure be? It was a little scary to contemplate.
We had separate bedrooms again. Mine was upstairs. Hers down. It was quite late and I was tired. Once I felt safe, I relaxed and slept.
The next morning, we met and saw in the daylight, our charming hosts, a very caring and educated couple. We all had a nice breakfast together and the husband went to work.
Their house looked custom built with tall, narrow windows throughout. It overlooked a large body of water that was surrounded by ancient trees covered with hanging Spanish moss. The view outside was still a little eerie to me, even if it looked better in the light.  Once again, we were lucky with our accommodations and gracious hosts. When we started home this time, we changed the GPS to our address!
My Trip to St. Augustine
My friend, "JoAnn," and I are headed for beautiful Saint Augustine, Florida, the oldest city in the United States. It is filled with Spanish styled buildings, centuries old architecture and lots of history. About halfway there we reach Valdosta, Georgia, where we have overnight accommodations through, once again, her travel club.
We arrive in the evening to a beautiful upscale home. The couple is welcoming and courteous. Me? I'm tired and want to settle down and go to sleep. But first, we all get acquainted. The four of us socialize for about an hour.
They are deeply affected by the loss of a million-dollar inheritance they did not get. Some other relative got it instead. They are consumed with their loss because at breakfast the topic picks up again. They are clearly aggrieved, angry and explosive.
After breakfast, I go outside to an immaculate seating area that overlooks a manicured lawn and a lush garden privately secured by a white fence. They appear to have a lot already. I wonder if they are jeopardizing their health due to this lost inheritance. We thank them for the bed and breakfast, wish them well and leave. Our next stop is St. Augustine.
We have two nights reserved with another family of the travel club. Not upscale, but comfortable enough. We are a short walk away from the beach. Which we ignore. We are excited to see the drawbridge open and the actual street flip up in the air. We wait until it closes again and pass over the ocean. So cool! We walk around and see as many of the tourist sites as we can, but we slow down because it is very hot.
The room we are staying in is not all that secluded so we are aware of the comings and goings of our hosts. They have good friends visiting them from India and then other visitors show up. These people are very social, inviting and relaxed.
The next day JoAnn who is transformed when she sails, arranges a sailing trip for us. I'm covered in sunscreen, large black floppy hat and a life jacket that is not comfortable, but it is a beautiful, relaxing morning on the water. Our captain looks the part, rugged and gruff, but adequately responsive. We are having so much fun we decide to stay another day. Our hosts, however, have already promised the room to other travelers.
It is the weekend, hot as an oven and we can't find a place to stay. JoAnn says we can stay anywhere as long as there's an elevator! We find a strange place that is undergoing renovations, but it does have a vacancy. Our room is on the second floor with two flights of steps on the outside of the building. No elevator. We lug our baggage up the stairs huffing and puffing and into our room that is barely air-conditioned.
JoAnn is a nonstop talker and I need some alone time and to ease a headache. She leaves for a few hours and takes a tour bus to see some of the sights. Meanwhile, I am roasting in our room. We go out later in the evening for dinner and take a different tour and look around.
The next morning as we are packing and getting dressed, I noticed something familiar in her suitcase but it doesn't register. She goes into the bathroom and comes out horrified. "Oh my goodness!" She groans. "Look at this. I can't believe I've lost so much weight. And in the wrong place!" I look up and see that she has mistakenly put on my bra a size double D. The cups are almost empty. I am laughing so hard I cry. She actually thought she had lost all that weight in a few days' time.
We leave our room already in a sweat and drag our luggage back down the stairs. It's time to head back to Georgia.
Nanny's Mountain
Two penniless boys shared a dream of owning their own farm. In their dream they saw grassy, fenced pastures dotted with fat grazing cows.
Their family had done sharecropping for years, but this arrangement brought little satisfaction because all profit, if there was one, belonged to someone else. Hence, the young boys dreamed.
The older boy joined the service to see the world and earn a living. The younger one, still in school, kept his eyes and ears open and found a parcel of land for sale. He told his brother about it. This older brother, the one with the paycheck, said, "Let's do it."So the land which included an old house was purchased. Their parents and three sisters moved in. The younger brother worked the land and repaired the old house. A partnership forged and the dream had life.
A bathroom was put into the old house, timber was cleared, a rough-hewn shed built and a cow or two bought. Time moved on. One day the older brother sold his half of the land. All was well, because the younger brother still had his dream, even if it seemed far away.
He watched two sisters marry and saw one graduate from college while they lived in that house. He also saw his parents grow old. While carrying his boyhood dream, he moved on to another one, marrying and raising his own family. A picture of those fat cows and fenced pastures still flickered in his mind from time to time. The dream still breathed, but just barely.
The greatest hope of this wannabe farmer now lay in the present and was very much alive in his giggling, growing children.
Many weekends he took his girls up from the city to visit Nanny and Paw Paw. Up to the land, a place that would someday be a farm. Turning onto the dirt road, a view of distant mountains can be seen. The largest peak the girls dubbed "Nanny's Mountain."
More has time passed. His grown daughters still talk about their trips to Nanny's Mountain. Their father, now free to seize his first dream, is too ill to do so.
A 'For Sale' sign beckons passers-by. Others may have a vision, as well, he thinks. "It's time to say farewell to an old dream. Farewell to Nanny's Mountain.